Our Beauty Team
We've had a lot of questions about where go for hair, nails, etc. so we've compiled a list of our favorite services for our "beauty team." We try to look our best for ya'll and these services really help us out!
Sierra Dental
So we recently heard about Sierra Dental, and we had the pleasure of checking out their dental office and trying their "Zoom" whitening treatment. They have a new office on Tennyson St., right next to Denver Biscuit Company! We both felt like the experience was much more like a spa day than a dentist appointment. They are super welcoming, with a variety of beverages available and charging stations available while you wait! Once we started the "Zoom" treatment, we were given pillows and blankets and they tilt you back in the chair to reveal a Netflix equipped TV on the ceiling! We didn't feel any sensitivity during the treatment, which was HUGE because we both have a lot of sensitivity even using crest white strips. They also give you a cooling gel to use afterwards, in case you do have any sensitivity with the treatment. They provided detailed instructions about care to maintain the shade of your teeth after the procedure, and recommend avoiding all foods/drinks that could potentially stain your teeth (coffee, wine, etc.) We we're both so happy with our results! You can see more info on their services and book an appointment here.
Orange Poppy Spa
We are SO happy we've finally found a nail salon we love in Boulder. We've tried out a few places and were never really satisfied with the experience until we came here. It's in a great location just North of Pearl Street, near Ideal Market. One of our favorite things about the salon is you are able to sit next to your gal pal, even if you're both getting different services. So, one of us received a manicure while the other had a pedicure, and we were able to sit side by side and chat. The Spa Pedicure was really relaxing and they even use their own organic sugar scrub. My legs were silky smooth at the end! Connie does an excellent job and really paid attention to detail. The Spa Manicure with shellac polish was amazing (See photos below!) Kim was also very detail oriented and our nails were perfection at the end! We love the ladies and service and have finally found our nail "home"! FYI, Orange Poppy also offers hair and brow services. Their February special is add any brow wax or brow tint to any service for $10. You can get more info and book services here.
Ember Salon
You've probably heard us talk about the ladies at Ember Salon before, because well, they are amazing. We both get our hair done there regularly. We've been so happy with the balayage, which is a service we had never had before coming to Ember. They are pros though, and you will leave feeling like a million bucks! Their salon is so welcoming and they have all the little touches that just make you feel so comfortable. Jamie, the owner, also has an adorable airstream that will travel for weddings. Totally wish I would've known about this before my wedding a couple years ago! You can book their services here!
Ritual Lash and Brow
Lash extensions are a recent discovery for us and now we're not really sure how we ever lived without them! Randi at Ritual Lash and Brow has been a lash artist for a while and is a total pro. She's able to match your eye shape with the perfect lashes for amazing results. We always look forward to our lash appointments because a) it's so relaxing and b) Randi is such a joy to be around. If you haven't dabbled in lash extensions and don't necessarily want to commit just yet, she offers lash tints and lifts as well! She also offers brow powder and microblading. We haven't tried those out yet, but we have seen her work and would highly recommend her for all of these services! Check out here services and pricing here.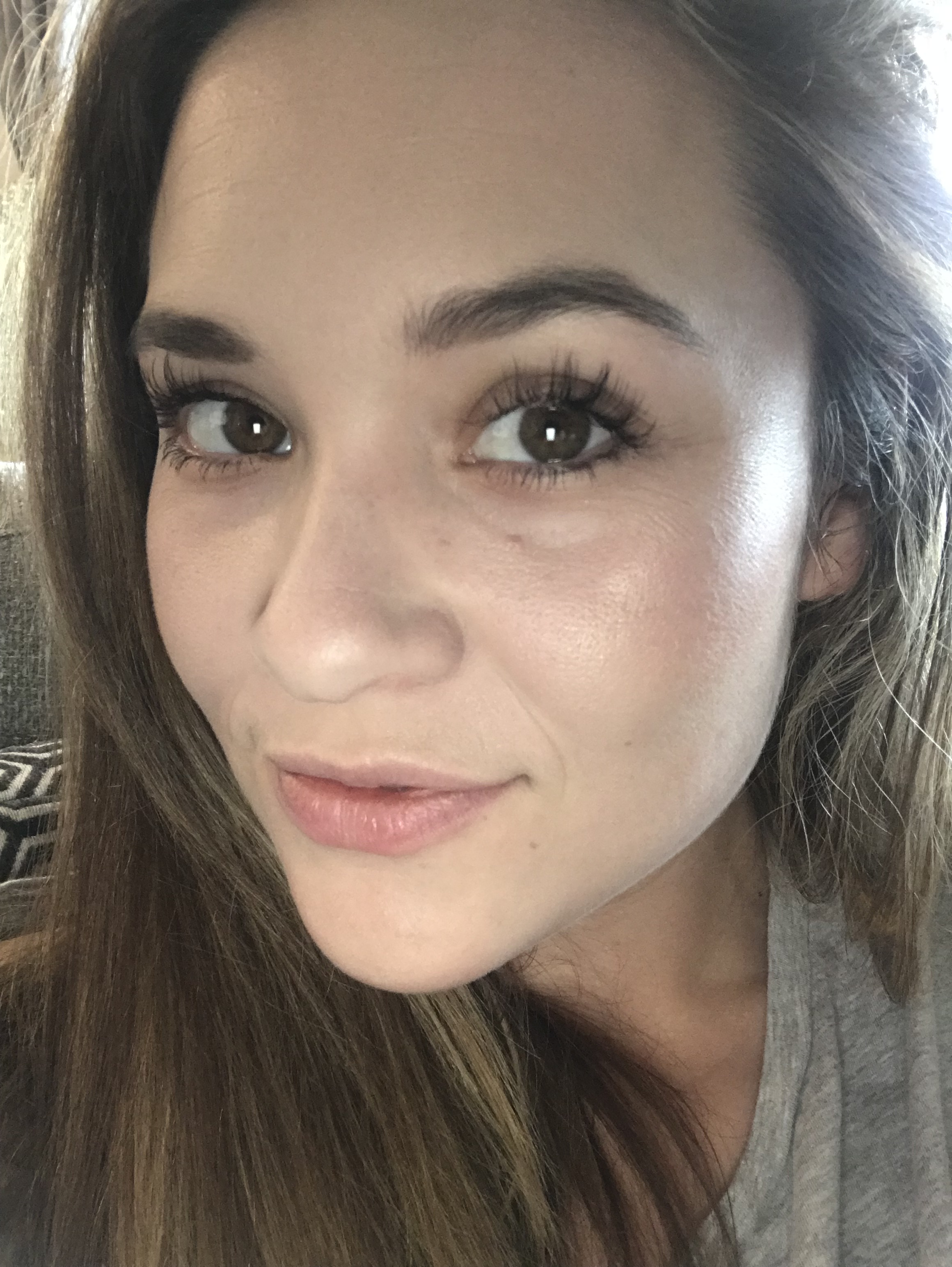 Products
We also wanted to give a quick shout out to products we use frequently!
For hair, we love the Unite products, introduced to us first during our experience at Blo Boulder. The ladies at Ember Salon also use Unite! One of the things I use daily is their 7 Seconds Detangler and let me tell you, it is a LIFE SAVER. My hair is so thick and gets so tangled after washing that it typically takes several minutes to fully brush out. The 7 Seconds Detangler works instantly, and makes my hair easy to brush AND super soft. Not to mention, it smells absolutely amazing.
For makeup, we often use Colourpop products. Colourpop is based in California, but they have a great online store and will ship anywhere in the US for free if your order is more than $30. I have been buying their lipsticks for years now, and they're the best I have ever found. They have so many fun colors and different finishes. The matte formula is best for blog days because it stays on, even through eating and drinking. No lipstick marks on our mimosa glasses!
If you guys have any questions about any of these services, we'd be happy to answer them in the comments below!